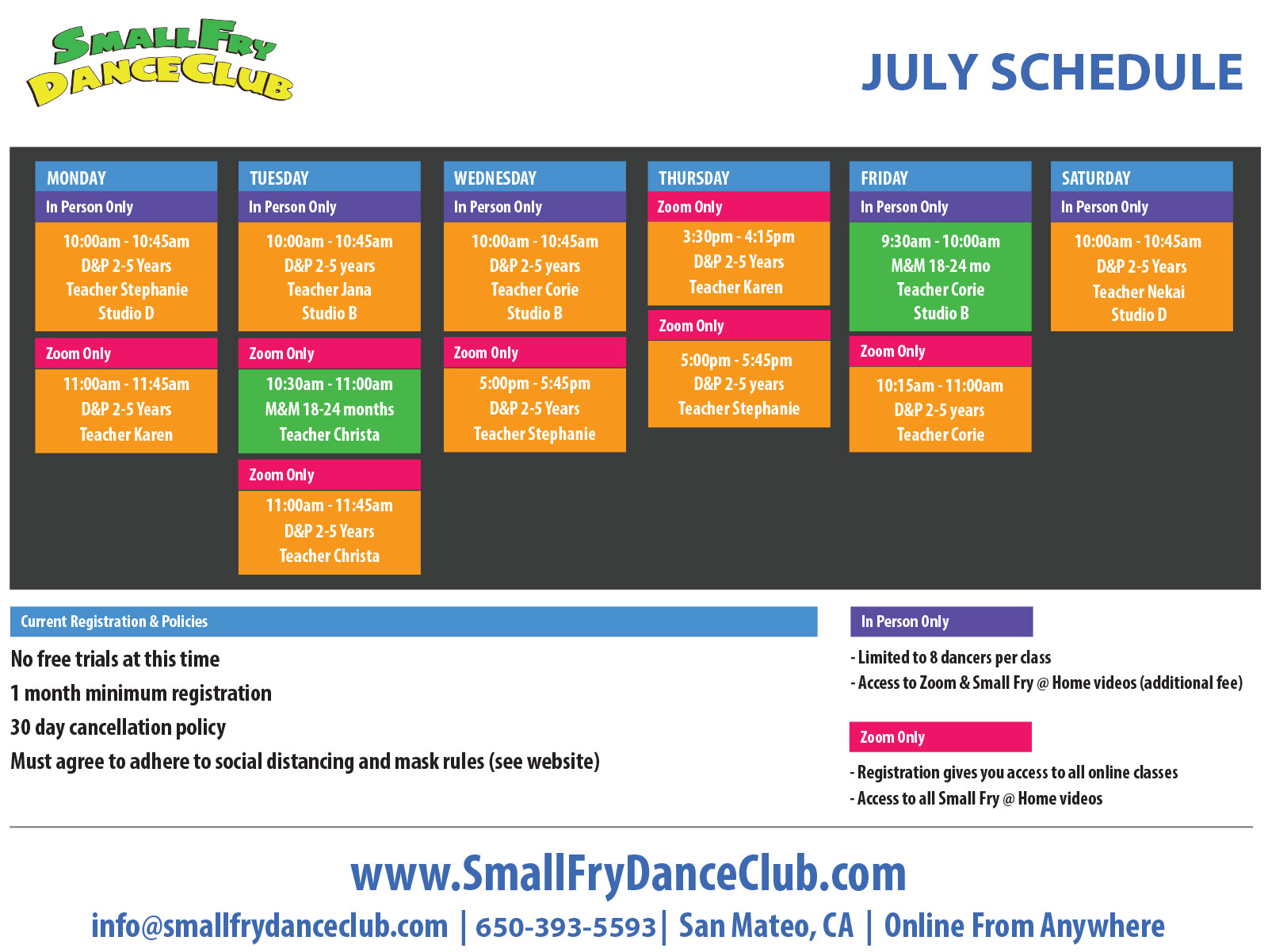 Dance Class Schedule – As of 7/11/20
NEXT STEPS: 
Look over our classes and see which fit your schedule.
When ready, click on REGISTER NOW
Complete the online registration form.
There are no free trial classes available at this time.
1 month minimum enrollment required.
Music & Movement $55/mo
Dance & Performance $70/mo
You may register for
Find class descriptions below:
Music & Movement 18-24 months
Dance & Performance 2-4 years
Dance & Performance 3-5 years
COVID 19 UPDATE: Due to decreased enrollment we have combined our Dance & Performance age groups. We will be running 2-5 year old classes for the foreseeable future.
Have a dancer older than 5 years of age? CLICK HERE
PCPA is our dance program for ages 5 to adults.
PCPA is a creative and performing arts program that requires dancers to be both athletes and artists. Our ultimate goal is to instill dance intensity and drive inspired by much more than trophies and sequins. We believe in building strong fundamentals, technique, and discipline through dance training and performance experience. You can count on building a respect and love for dance whether you are training for personal or professional goals.