Small Fry Dance Club
Dance Starts Here
1528 S. El Camino Real, Ste 208, San Mateo, CA 94402
650-393-5593
We are excited to announce that we have re-opened a limited amount of in person classes, and expect to add more as we move into Spring. Stay tuned for updates here on our website. You can also subscribe to our mailing list below. Can't wait to see you all again soon!
FREE WEEKLY COVID TESTING FOR ALL DANCERS
We have partnered with Inspire Diagnostics to bring free weekly testing to our staff and to any dancer that is registered for a class with us. This service will be open to anyone in a class or on a wait list. Testing will be done every week at our studio starting Monday, April 12th, from 6-8pm. We encourage everyone to take advantage of this service. Testing will be offered from now through at least September 2021. We hope that this will give everyone additional peace of mind as we reopen the studio over the next several weeks. If you have questions, feel free to reach out.
Small Fry Dance Club's mission is to instill a love of dance in children, their family, and their community. Each dancer will be challenged to strengthen their body awareness, spatial awareness, flexibility, balance, creativity, movement technique, and appreciation of the performing and creative arts.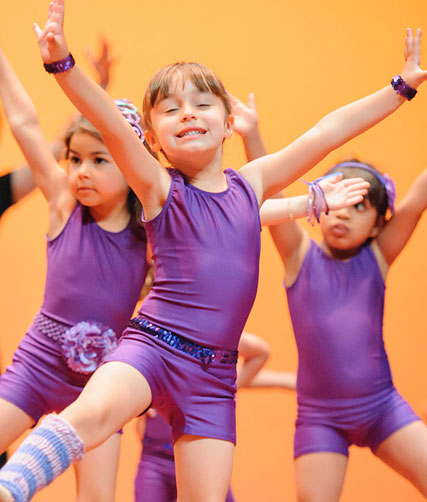 Who We Are
Small Fry Dance Club was founded in 2007 by Jana & Carlos Chapeton. Since then we have taught over 5000 dancers throughout the Bay Area. We have a highly trained, and well educated staff that specializes in working with the preschool age group.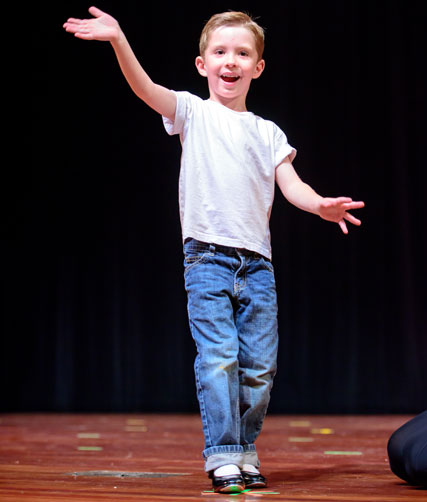 What We Do
Our program is designed to be a survey style class where dancers will get to experience a variety of dance styles. Ballet, Jazz, Hip Hop, Musical Theatre, and Tap are the 5 types of dance we rotate through, one every 6 months. This is a great way to build a foundation and learn which styles your dancer likes before moving up to our PCPA program.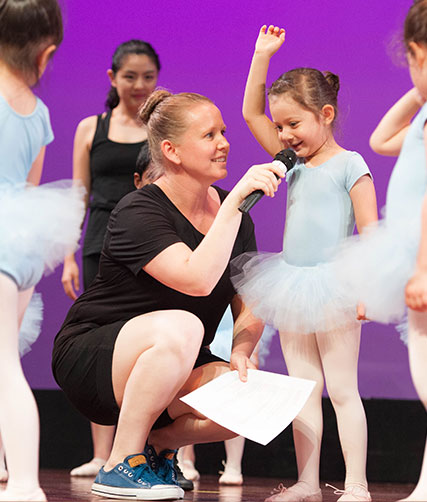 Why You Should Dance Here
We have created a welcoming, friendly, and supportive community of dancers, parents, and teachers. Many of our dancers started in Small Fry at 18 months of age, and are still dancing with us through our PCPA program as teens. We are a large studio, with a small family feel. It truly is a wonderful studio for your dancer to grow, develop, and explore their talents.
BRING US TO YOUR PRESCHOOL!
Small Fry Dance Club got it's start in preschool classrooms across the Bay Area. We are still traveling to preschools on a weekly basis and teach students from San Francisco to San Jose. If you are a preschool director looking for to add to your extra curricular offerings, or a parent that would like to recommend us, we would love to talk to you! We can work with smaller independent preschools and large corporate partners alike.
Email us: info@smallfrydanceclub.com and let us know you want us to come to your school!
Family Registration
Annual Family Registration Fee

Welcome bag when enrolled.

Charged Annually On Your Anniversary

Registration fees currently waived due to covid
Music & Movement
30 min Classes

18-24 Months of Age

Focus on Motor Skill Development

Dance Basics Introduced

Exposure to Music & Props

Parent & Me Class
Dance & Performance
45 Min Class

2-4 year old, Parent Optional Class

3-5 year old, Dancer Only Class

Age groups currently combined due to Covid-19

Introduction to Various Dance Styles

2 Recitals Per Year (on hold due to covid)