IN-PERSON CLASSES 10/1/2020 – Under the new state guidelines our county is allowed to open in-person lessons again! We won't be able to bring back all our classes at once. We will start with a limited schedule while also continuing to offer online classes.  CLICK HERE.
start your dance journey
Small Fry Dance Club's mission is to instill a love of dance in children, their family, and their community. Each dancer will be challenged to strengthen their body awareness, spatial awareness, flexibility, balance, creativity, movement technique, and appreciation of the performing and creative arts.
We Are Here To Help
Call: (650) 393-5593
Email: info@smallfrydanceclub.com
Email is best right now, as we are currently limited on office hours due to Covid-19.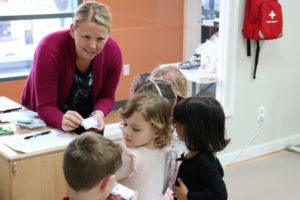 We are back! Our first in person classes have been added to our schedule. We will start with a limited in-person schedule while continuing our live streaming classes on Zoom. We can't wait to dance with you again!
Stay up to date on our new safety protocols. We've changed the check-in process, cleared the lobbies, and have new rules in place to keep everyone as safe as possible. Please be sure to review our new guidelines before registering.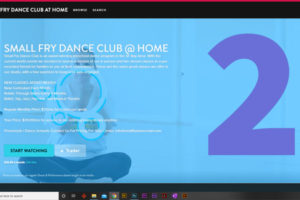 small fry dance club @ home
Need the flexibility to dance anytime, anywhere? We have launched a new online platform. Create a love of dance safely, from home. We are mixing our amazing staff with fun graphics for the preschool dancers to keep them engaged. 
"My favorite thing about Small Fry Dance Club is that they really care. They care about you. They care about your child. They care about their teachers. They care about the overall studio atmosphere."
"Both of my kids grew up dancing with small fry dance school. Both loved the instructors, enjoyed the music. Very friendly team. Very honest and caring owner and generally we had a great experience."
Where will your dance journey take you?
We have the experience and staff to take your child from their first dance lesson, up through our school age levels, and beyond. Whether you want to dance recreationally, competitively, or professionally, we can help get you there. Curious to learn more?
Ready To Try A Free Class?
All new dancers are welcome to try one class free. Simply complete the online registration form by clicking on the button below, and select the class(es) you are interested in. One of our friendly staff members will reach out to confirm your trial date. Happy dancing!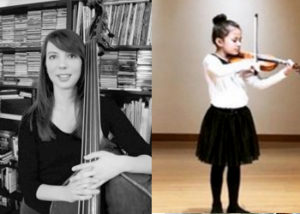 Music Classes Through Bay Area Strings Academy
Allison Zenner, owner of Bay Area Strings Academy, visits our studio every Wednesday. Standards based instruction in violin, viola, cello & bass. Group classes from a credentialed school music teacher with over 10 years of experience and a master's and bachelor's in string music education. Class sizes small enough for individualized attention, mixed with fun music, enjoyable learning activities, and the necessary social interaction needed in music making. Classes can also be used along side your private lessons!