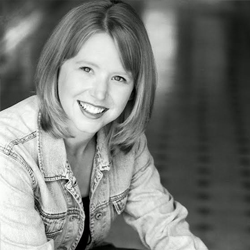 Jana Chapeton
Owner/Founder/Director
Jana Chapeton
During her 22 years of training Jana has studied jazz, tap, hip hop, Afro – Haitian, Dunham technique, and choreography. Jana has been most influenced by Janel Tomblin – Brown, Ehud and Daynee Krauss, Susan Whipp, Alicia Pierce, and Kimberly Iniguez. In May of 2002 she completed her Bachelor's degree in dance at San Francisco State University.
Jana loves working with beginning level students and preschool dancers. She is most motivated to help students discover dance and movement. Jana has been teaching through out the Bay Area since 1998. Some of her previous performance and Choreography highlights include Kaiser Permanente's Educational Theatre Group, Anything Goes, It's a Wrap with Guggenheim Entertainment, Speaking of Dance and He Said She Said with Visual Rhythm Dance Company, Rocky Horror Show with City Lights Theatre Company, Wholeness with Bliss Dance Company, and Paramount Great America's Celebration Parade.
In 2007 Jana founded Small Fry Dance Club. Jana has since focused on growing SFDC. Jana hopes to bring the same drive and passion to Principal Creative & Performing Arts. Her goal is to mold and develop amazing dancers through both programs.
chapetonj@smallfrydanceclub.com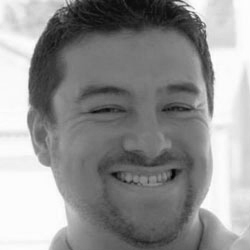 Carlos Chapeton
Owner/Director of Sales & Marketing
Carlos Chapeton
Carlos is Jana's husband and Co-Director of Small Fry Dance Club and Principal Creative & Performing Arts. Carlos has a background in Multimedia and Marketing and helps run the day to day office duties for both programs.
Before he joined Jana with Small Fry Dance Club on a full time basis, Carlos worked as a web/graphic designer, a video game artist, and eventually taught classes at Cañada College in Redwood City.
Carlos is in charge of our website, branding, and marketing efforts. He is also in charge of our sales and expanding our reach to new schools in the Bay Area and beyond. If you have any questions about marketing, partnerships, or bringing our dance classes to your school, please contact Carlos via email.
chapetonc@smallfrydanceclub.com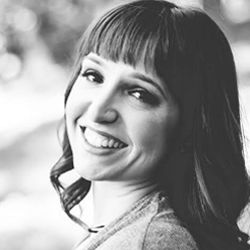 Stephanie Costello
Assistant Director / Instructor Since 2011
Stephanie Costello
Stephanie M. Costello started dance lessons at Doreen's School of the Dance at the age of 3 years. After 13 years of training in Ballet, Tap, and Jazz she found her love for teaching at that same studio. At only 16 she began teaching Pre-ballet, Ballet, Tap, and Jazz. During her 4 years at Doreen's, she became a member of Dance Master's of America with a teaching certificate. Under her mentor Mimi Costa-White-Past President of Dance Masters of America, Stephanie traveled to Las Vegas and New York for National Conventions.
In 2007, she went off to San Jose State University to further her education in Dance and Psychology. In her time there she studied with Gary Masters, Fred Mathews, Janie Scott, Heather Cooper, and Maria Basile. Furthermore, she studied all levels of Ballet, Jazz, Modern, and Choreography. During College she paid her way by teaching dance classes for recreational centers and studios. In 2010, she graduated with two degrees and a passion for working with young children. She currently teaches dance classes for Pre-K level in various styles. Stephanie is also enrolled in child development classes and applying for Credentials/ Masters Program to teach young children.
Stephanie joined Small Fry Dance Club in 2011 and is currently a full time staff member. She will also be teaching jazz and ballet classes for our Principal Creative & Performing Arts program.
stephaniec@smallfrydanceclub.com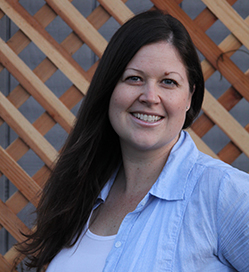 Christa Hurrell
Instructor Since 2014
Christa Hurrell
Christa's love for dance started at the age of three when her Mom enrolled her in tap class and she never looked back. She kept dancing adding ballet, and jazz to her dance forms as well as performing in the Davis Jazz Choir and her local musical theater company (DMTC). She studied tap at the Davis Art Center under Jere and Julie Curry, Bill Strickland and Lee Harry for 8 years. While attending Palomar College she studied tap under Valerie Clark for 2 years. In 2009, She earned her Bachelor of Arts degree in Liberal Arts with an emphasis in child development from Sonoma State. Christa has a great combination of dance training, teaching experience, and early childhood education exposure! Her teaching experience includes Echale (Stanford University), Davis Art Center, and Gretchen Higgins Elementary School. Her favorite dance styles are tap and musical theater. Christa is passionate about teaching young dancers. Combining her love for music, dance, teaching and children is a dream come true. Christa is one of our Small Fry parents. Her daughter has been taking classes for 2 years now and her younger son also started dancing with us in 2014.
Today she is both one of our wonderful Small Fry teachers, and also the head of our Musical Theatre Department for Principal Creative & Performing Arts.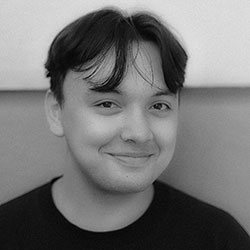 Joshua Jung
Instructor Since 2021
Joshua Jung
Joshua began as a hip hop dancer when he was 10, competing in dance conventions for 3 years, during which he rounded off his dance training with jazz, ballet, contemporary, and tap. Discovering his passion for ballet, he attended Bay Pointe Ballet under the tutorship of Bruce Steivel, where, in addition to ballet, was versed in character dance and partnering. When he started his first year studying Dance and Environmental Science at San Francisco State University, Joshua also started his professional dance career at the age of 17, dancing with Foley Dance, performing neoclassical-Georgian ballets around the Bay Area. Joshua also danced with the New Ballet Studio Company in Cinderella, The San Jose Nutcracker, and Fast Forward (a contemporary ballet showcase).  Additionally, Joshua has also taught dance of many different styles to many different ages; his teaching ranges from Tap to Ballet, and from toddlers to grandparents. He can't wait to share his experiences with his students!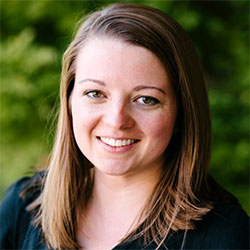 Kelli O'Dair
Instructor Since 2022
Kelli O'Dair
Kelli O'Dair is a lifelong dancer. Beginning at age eight, she thrived in ballet and modern techniques. As a teen assisting with studio teaching, she decided to pursue dance education for her career. She completed a Bachelor of Arts in Dance in 2012 from Brigham Young University-Idaho where she expanded her experience with world dance, ballroom, clogging and kinesiology. She performed on national and international tours with BYU-I's Dance Alliance. Kelli has been most influenced by Rachel Murphy, Wendy Bone, Jennifer Wadsworth and Gary Larsen. 
Kelli has performed with dance collectives in the Bay Area for the past seven years. She has been a soloist for Behold Dance Collective at Oakland Temple Hill and an artist with Luminosity Dance Company which performed in the San Francisco Movement Arts Festival in January 2020.
Her background also includes performing in several musical theater productions. She assisted with choreography in Scrooge! the Musical and Ship Brooklyn at Oakland Temple Hill.
Kelli is an experienced teacher of young children across many fields, and she practices best at home with her three children.