RECENT NEWS
After almost 2 1/2 years we are coming back into a preschool setting! Our first school back will be Kids Connection Preschool, in Foster City. Registration is open now. Classes begin 7/14/22. We are working with our other partners on potential start dates. We hope to add new schools to our active school list soon!
Private Preschool Dance Classes
Small Fry Dance Club offers on-site dance classes at preschools throughout the Bay Area. We are an award winning extra curricular program. Our staff is highly trained, and we offer an age appropriate curriculum we have developed over the past 13 years. They are the same classes we offer at our studio in San Mateo, CA.
The classes listed on this page are only for students enrolled at those centers. If you are looking for a public class, please visit our studio schedule page.
Where do I start?
Find your school listing and click on the "Register Now" button. Complete the form and a member of our staff will email you a confirmation. Your first class is automatically free. If you have questions, let us know.
Are you a preschool Director looking to bring SFDC to your school?
If you are looking to add an award winning extra-curricular program to your school, please contact us! We would love to speak with you to see if we would be a good fit at your center. Call 650-393-5593 or email info@smallfrydanceclub.com. You may ask for Jana Chapeton.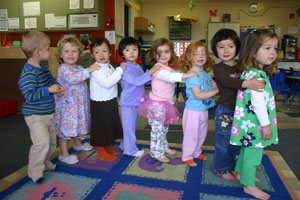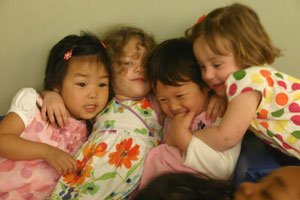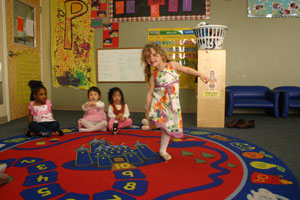 Kids Connection - Foster City
Kids Connection Preschool
Teacher: Jana
School code: KIDSCON
Additional Notes: WE ARE BACK! After 2.5 yrs. our classes return to Kids Connection on 7/14/22. Space is limited to 12 spots per class. Register through Small Fry Dance Club website. Please include your child's room name in the comment section of the registration form.
Thursdays
Age Groups/Rooms
Ratios
Tuition

Dance & Performance Class

3:15pm – 4:00pm

Rooms 7-10, Pre-K
1:12
$80/mo

Dance & Performance Class

4:00pm – 4:45pm

Rooms 1-5, 2s & 3s
1:12
$80/mo