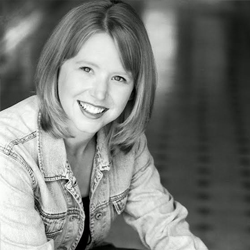 Jana Chapeton
Owner/Founder/Director
Jana Chapeton
During her 18 years of training Jana has studied jazz, tap, hip hop, Afro – Haitian, Dunham technique, and choreography. Jana has been most influenced by Janel Tomblin – Brown, Ehud and Daynee Krauss, Susan Whipp, Alicia Pierce, and Kimberly Iniguez. In May of 2002 she completed her Bachelor's degree in dance at San Francisco State University.
Jana loves working with beginning level students and preschool dancers. She is most motivated to help students discover dance and movement. Jana has been teaching through out the Bay Area since 1998. Some of her previous performance and Choreography highlights include Kaiser Permanente's Educational Theatre Group, Anything Goes, It's a Wrap with Guggenheim Entertainment, Speaking of Dance and He Said She Said with Visual Rhythm Dance Company, Rocky Horror Show with City Lights Theatre Company, Wholeness with Bliss Dance Company, and Paramount Great America's Celebration Parade.
In 2007 Jana founded Small Fry Dance Club. Jana has since focused on growing SFDC. Jana hopes to bring the same drive and passion to Principal Creative & Performing Arts. Her goal is to mold and develop amazing dancers through both programs.
chapetonj@smallfrydanceclub.com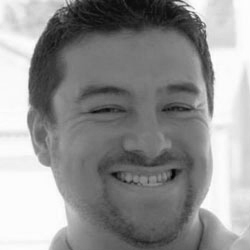 Carlos Chapeton
Owner/Director of Sales & Marketing
Carlos Chapeton
Carlos is Jana's husband and Co-Director of Small Fry Dance Club and Principal Creative & Performing Arts. Carlos has a background in Multimedia and Marketing and helps run the day to day office duties for both programs.
Before he joined Jana with Small Fry Dance Club on a full time basis, Carlos worked as a web/graphic designer, a video game artist, and eventually taught classes at Cañada College in Redwood City.
Carlos is in charge of our website, branding, and marketing efforts. He is also in charge of our sales and expanding our reach to new schools in the Bay Area and beyond. If you have any questions about marketing, partnerships, or bringing our dance classes to your school, please contact Carlos via email.
chapetonc@smallfrydanceclub.com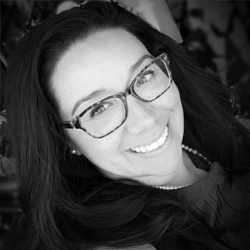 Jenny Baran
Instructor Since 2017
Jenny Baran
Jenny Baran, fell in love with tap dance at age four, the moment her Grandmother taught her a "time step" on the kitchen floor. Jenny has since received training in advanced tap, jazz, contemporary, musical theater and acting. Her formal training includes Schumacher's School of Dance, Notre Dame De Namur University's School of Theater and San Jose State University's School of Music & Dance.
Jenny believes you never stop learning/dancing. Currently, she studies tap improvisation under the direction of tap legend, Sam Weber, and is pursuing certification in babywearing dance fitness with Joimove International.
Passionate about showmanship, Jenny has performed in theatrical works such as A Christmas Carol, Grease, Gypsy, Wild Honey, and The Skin of Our Teeth. She performed with Shrungaar of Northern California, an award-winning traditional Indian dance team under the direction of Madhavi Desai.  As a flyer/dancer for CHEER San Francisco, Jenny performed at America's Best Cheerleading Competition, California's Great America, San Francisco Chinese New Year Parade and various pride parades throughout the country. Recently, she won the "Air Guitar Challenge" on KOFYTV20's  Dance Party.
To bring out the authentic entertainer and star power within every dancer, Jenny's dance philosophy and instruction focuses on infusing dance technique with stage presence and the all-important ingredient of having fun!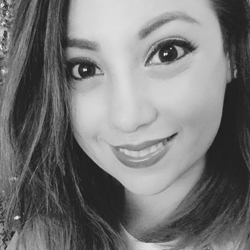 Lizzie Chapman
Instructor Since 2016
Lizzie Chapman
Lizzie Chapman found her passion for dance 15 years ago when she took a dance class at a summer camp. Since then, she has danced non-stop and dabbled in just about any dance style imaginable. Her high school dance troupe, Mission Fusion, won numerous regional awards during her time at Jefferson High School, including several at the Ohlone Theater and Dance festivals, which they competed in annually and won "Best Overall" in 2009 and 2010.
Lizzie's passion inspired her to study dance in college and she received her Bachelor of Arts in Interdisciplinary Dance Studies with double-emphases in Dance Education and Choreography from Humboldt State University in 2014. She also received a minor in Theatre. While at Humboldt State, Lizzie was very active in both the Theatre and Dance departments. She was the President of the school's Dance Club, which reached out to the community to provide free dance classes to anyone who wished to attend. Her work "Innermost Secrets" and her choreography for the musical "Young Frankenstein" each were placed on the "Best Of Humboldt" list in 2013 and 2014, respectively. Her senior Interdisciplinary Project, titled "A Story of a Girl", was chosen to be performed at both the Transformational Justice Festival (in Arcata, Ca) and at the American College Dance Festival in Tempe, Arizona. Upon her graduation, Lizzie received the Outstanding Senior award from her department for her contributions to the Interdisciplinary Dance Studies program as a choreographer, dancer and for her four years of vision, dedication, and leadership for the Interdisciplinary Dance Club. In addition to all her work, she also takes away the amazing opportunity to have taken master classes with the likes of Pilobolus and Trey McIntyre Project while at Humboldt State.
Post-grad, Lizzie was chosen to join On3 Dance company, a small modern/hip-hop based company from Oakland under the direction of Laura Cox.
Before being hired at Small Fry Dance Club, Lizzie also taught Ballroom, Latin, and Swing as a certified instructor at Arthur Murray Dance Center in Millbrae. Lizzie currently also teaches children's fitness at My Gym in San Francisco as well as dance and musical theatre at Spindrift School of Performing Arts in Pacifica.
Lizzie looks forward to a lifetime career as a dance educator and dreams to own her own dance studio one day.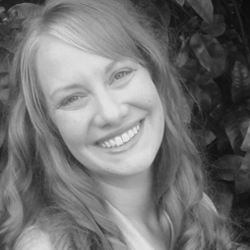 Rebecca Cisin
Instructor since 2013
Rebecca Cisin
Rebecca Cisin grew up in Washington, DC, and began Irish dancing at the age of 11. She competed in multiple regional and national championships, and has been teaching Irish dance for over a decade. Rebecca has performed alongside internationally renowned Irish musicians such as Riverdance fiddler Eileen Ivers, Cape Breton fiddler Natalie MacMaster, Celtic Thunder, Michael Black, and singer/songwriter Melanie O'Reilly. The venues she has appeared at include the White House, Kennedy Center, Wolf Trap National Park, the Sylvan Theater stage at the Washington Monument (on the fourth of July), and the Gaia Arts Center in Berkeley. Rebecca graduated from Mills College in 2009 with a B.A. in philosophy and minor in psychology. After completing her college degree, she worked as a middle school teacher at one of the highest-performing public charter schools in California. She is currently taking Early Childhood Education classes and is passionate about fostering a love of movement, dance, and rhythm in young children. She is excited to contribute her teaching experience, interest in early childhood education, and love of dance to Small Fry Dance Club.
rebeccac@smallfrydanceclub.com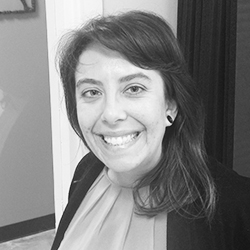 Nicole Contreras
Staff Since 2015
Nicole Contreras
Nicole Contreras' background is in Early Childhood development – she was a teacher at Papillon Preschool from 2010 to 2015. Nicole taught a group of children from 1 years old, until they graduated and developed a deep connection with those children and their families; a lot of those children are Small Fry dancers! Nicole knows a lot of the children in the Small Fry community because of her teaching at Papillon, she is so excited to continue to see those families! Nicole has a teacher certificate from Canada College – and loved her Teaching in a Diverse Society class. She attended many fun ECE seminars to continue her education. Nicole has always been passionate about teaching and caring for children. Her mom, Corine Kaddouz founded and operated Papillon Preschool from 1994 to 2015. Nicole loves to learn, dance and play with children. She grew up all around the Bay Area, from San Mateo to Santa Clara. In her early twenties, Nicole had a brief career in the film industry as a make-up artist, graduating her Artistry school as the fantasy arts completion winner. 
Nicole has a background in administration, and event coordination. Nicole is so happy to be a part of the Small Fry Dance Club! She is excited to see all you smiling faces at our front desk, and at our special birthday parties! 
nicolec@smallfrydanceclub.com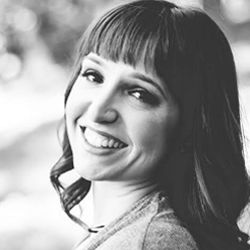 Stephanie Costello
Staff/Instructor Since 2011 – Head Teacher
Stephanie Costello
Stephanie M. Costello started dance lessons at Doreen's School of the Dance at the age of 3 years. After 13 years of training in Ballet, Tap, and Jazz she found her love for teaching at that same studio. At only 16 she began teaching Pre-ballet, Ballet, Tap, and Jazz. During her 4 years at Doreen's, she became a member of Dance Master's of America with a teaching certificate. Under her mentor Mimi Costa-White-Past President of Dance Masters of America, Stephanie traveled to Las Vegas and New York for National Conventions.
In 2007, she went off to San Jose State University to further her education in Dance and Psychology. In her time there she studied with Gary Masters, Fred Mathews, Janie Scott, Heather Cooper, and Maria Basile. Furthermore, she studied all levels of Ballet, Jazz, Modern, and Choreography. During College she paid her way by teaching dance classes for recreational centers and studios. In 2010, she graduated with two degrees and a passion for working with young children. She currently teaches dance classes for Pre-K level in various styles. Stephanie is also enrolled in child development classes and applying for Credentials/ Masters Program to teach young children.
Stephanie joined Small Fry Dance Club in 2011 and is currently a full time staff member. She will also be teaching jazz and ballet classes for our Principal Creative & Performing Arts program.
stephaniec@smallfrydanceclub.com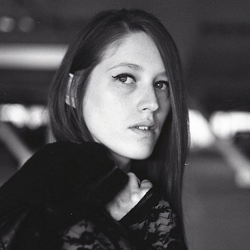 Melissa Dalton
Staff Since 2015
Melissa Dalton
Melissa started dance at the Nancy Doizé School of Dance at age 15 and, by the end of her first hour of ballet, she was hooked! With her home studio, she was part of a nationally ranked competition team, The Doizé Dream Team, under the Instruction of Nancy Doizé, Andy Steen, and Kristen (Jansen) Martin.
Most of Melissa's background is ballet training, but she has also studied lyrical, jazz, Hip-Hop, tap, and contemporary. Melissa has also built body awareness by participating in 2 plus years of a weekly pi-yo class at the Nancy Doizé School of Dance.
In addition to dance, Melissa also loves photography.  She hopes to, one day, have her own fully functional business as a professional photographer.  Melissa has consistently heard, from a very young age, that she was the 'creative type' and was going to be artistically driven.  If the adults in her life back then were trying to pass on a message, it sure did work!
She is looking forward to sharing her passion for the arts and instilling a similar love in her students. Teaching preschool dance and movement has been a goal of hers for some time now and she is very excited to have this opportunity to work with the Small Fry dancers.
melissad@smallfrydanceclub.com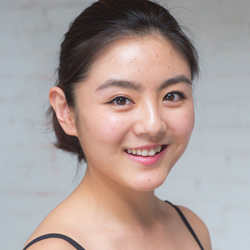 Yao Dang
Instructor since 2016
Yao Dang
Yao Dang is originally from Beijing. Yao began her professional dance training at age 11 in secondary school at Beijing Dance Academy. She received her BFA in Dance degree with an Honors Award for Excellence in Performance from Beijing Normal University. Recently, Yao earned her M.F.A. in dance at Mills College in California. In 2015, she received the Mills Dance Department Outstanding Performance Award. Her dance forms include ballet, modern, contemporary, Chinese folk dance and Chinese classical dance. Yao has a passion for dance education and watching kids learn in a fun, creative and safe environment. She is focused on contributing to their growth and wellbeing. Yao looks forward to a lifetime in dance as an educator, creator and performer.
Yao will be teaching in both Small Fry Dance Club and Principal Creative & Performing Arts dance programs.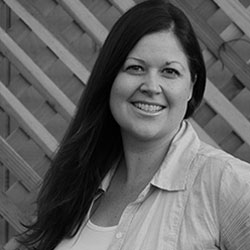 Christa Hurrell
Staff/Instructor Since 2014 
Christa Hurrell
Christa's love for dance started at the age of three when her Mom enrolled her in tap class and she never looked back. She kept dancing adding ballet, and jazz to her dance forms as well as performing in the Davis Jazz Choir and her local musical theater company (DMTC). She studied tap at the Davis Art Center under Jere and Julie Curry, Bill Strickland and Lee Harry for 8 years. While attending Palomar College she studied tap under Valerie Clark for 2 years. In 2009, She earned her Bachelor of Arts degree in Liberal Arts with an emphasis in child development from Sonoma State. Christa has a great combination of dance training, teaching experience, and early childhood education exposure! Her teaching experience includes Echale (Stanford University), Davis Art Center, and Gretchen Higgins Elementary School. Her favorite dance styles are tap and musical theater. Christa is passionate about teaching young dancers. Combining her love for music, dance, teaching and children is a dream come true. Christa is one of our Small Fry parents. Her daughter has been taking classes for 2 years now and her younger son also started dancing with us in 2014.
Christa will also be teaching for our Principal Creative & Performing Arts program. Her focus will be tap and musical theater for kids and adults!
christah@smallfrydanceclub.com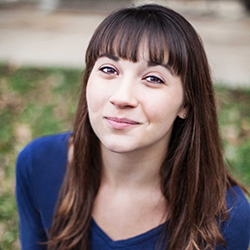 Tayler Kinner
Instructor Since 2016 – Hip Hop, Contemporary
Tayler Kinner
Tayler Kinner grew up dancing in a small town in Illinois. She then moved to St.Louis, Missouri where she earned her Bachelor of Fine Arts in Dance and a minor in Advertising and Marketing Communications at Webster University. Throughout her dance career, she has studied ballet, modern, tap, jazz, hip-hop, aerial work, classical Thai Khon dance, dances of the Philippines, and improvisation.Tayler has worked with artists such as Beckah Reed, James Robey, Michael Uthoff, Jan Crosby, Maurya Kerr, Monica Newsam, and Ryan Smith and Wendy Rein of RAWdance. She has also performed with Turn of Change Dance Collective, Karlovsky & Company Dance, Smashworks Dance Collective, Alyssandra Katherine Dance Project, and has performed in Hau Hin, Thailand where she studied classical Thai dance under Pichet Klunchun.
Tayler has been teaching since the age of 15 and currently teaches group fitness classes at Cardio Barre SF. She is excited to continue passing along her love and passion for the art of dance to the next generations.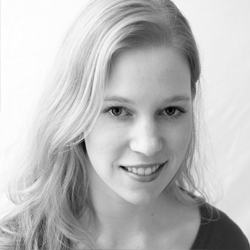 Laura McComb Van Dyke
Instructor Since 2012 – Curriculum Development / Director of Ballet
Laura McComb Van Dyke
Laura McComb Van Dyke grew up in Media, Pa and studied dance primarily at the Pennsylvania Ballet's Rock School West, Pennsylvania Academy of Ballet, and Media Dance Center in Ballet, jazz, tap, and lyrical.   During her last year in High School she was also able to study modern at Temple University along side their B.F.A and M.F.A students.  She graduated with honors from Rutgers University's Mason Gross School of the Arts with a B.F.A. in dance.  She has been teaching dance to ages 2 through adults steadily now since 2007, including three years as Associate Director of Hudson Dance and Movement where she helped develop their curriculum.  Many of her ballet students have gone on to be accepted into the School of American Ballet, American Ballet Theatre's school, and Ballet Academy East in New York City.  Her professional experience includes dancing for Kelley Donovan and Dancers, and Nikki Manx Dance Project in New York City, New Jersey, and Boston.  Her choreography has been presented at the Boulder International Fringe Festival, the Philadelphia Fringe Festival, and many venues and festivals throughout New York City and New Jersey.  She is also a licensed Massage Therapist in New York.  Laura looks forward to bringing her passion for and knowledge of movement to children while continuing her own education as a teacher. 
Laura and her husband moved back to the East Coast to be close to family when she was pregnant with her daughter. Although far away, we have brought her on as our curriculum developer, as well as our Director of Ballet for PCPA. She will be working remotely with staff and accessing classes through video. She is a valuable asset for us and we are glad to have her on board.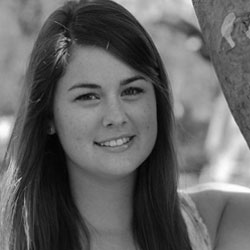 Courtney Parkin
Staff/Instructor Since 2013
Courtney Parkin
Courtney grew up dancing at Long Beach Ballet Arts Center, performing annually in The Nutcracker as well as ballets such as Swan Lake, Coppelia and Cinderella. Through high school she performed in Guangzhou, China and around the west coast with the Long Beach Ballet Theater. Courtney continued to dance at UC Santa Barbara and decided to pursue her BFA in ballet and modern dance which included improvisation, choreography and pedagogy classes. With the UCSB student company, Courtney had the opportunity to perform around California, New York and Italy. Upon graduating, she promptly moved to San Francisco to pursue teaching and performing. Courtney currently performs with Venture Dance Projects and Erin Malley and also teaches at Duo Dance Academy in Daly City.
Courtney will also be leading our ballet classes for Principal Creative & Performing Arts
courtneyp@smallfrydanceclub.com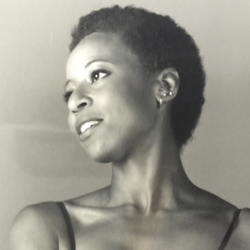 Tracy Reeves-Fletcher
Instructor since 2016
Tracy Reeves-Fletcher
Tracy is an East Coast native, who moved to the Bay area 5 years ago from Chicago. She has been teaching dance for over 15 years, in both small dance studios, and on college campuses. Born in Chicago, but raised on the East Coast, like most little girls she started dancing at the age of 6. Then as a teenager attended The Governor's School for the Arts, a performing Arts 
high school program, in the Tidewater area of Virginia. She graduated with a focus in Modern Dance. She then attended Virginia Commonwealth University, in Richmond VA, graduating with a Bachelor's of Fine Arts, with a focus in Modern Dance performance and Choreography. After pursuing some professional development, she then attended the University of North Carolina at Greensboro, in Greensboro North Carolina. She attended UNCG as a Patricia Roberts Harris teaching Fellow for all three years of the program obtaining a Master's of Fine Arts also in Dance performance and Choreography. Throughout her education she has been teaching a myriad of dance forms from Creative movement to Contact Improvisation.
Her dance forms include ballet, tap(broadway & rhythm), jazz, Hip Hop, modern, contemporary, ballroom and African. Her specialities include Advanced Rhythm Tap and Contemporary. Tracy has a passion for dance movement and is looking forward to watching your children express themselves through dance.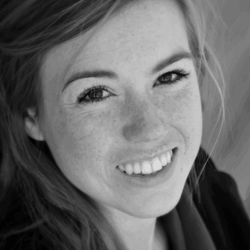 Micah Taylor
Curriculum Development
Micah Taylor
Micah began her training over 20 years ago when her mom enrolled her at a studio in Utah; she hasn't stopped dancing since and her passion for artistry and athleticism has only grown. Her dance training includes contemporary, modern, jazz, tap, ballet, and world dance. She earned her Bachelor's of Arts in Dance Education from Brigham Young University. During her studies at BYU, Micah performed, choreographed and taught with the three Contemporary Dance companies at the University throughout public schools in Utah, Colorado, and Idaho, throughout India and China, and within the University dance program. She danced professionally with Salt Contemporary Dance in Utah before moving to the Bay Area and joining the Small Fry and Principal Arts teaching team.
Micah will also be leading our Modern/Contemporary classes for Principal Creative & Performing Arts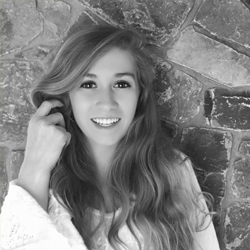 Allison O'Connor
Summer Teaching Aide 2016
Allison O'Connor
Ally O'Connor has been dancing at several studios in the Bay Area for over fifteen years. She is trained in jazz, tap, ballet, contemporary, musical theatre, and lyrical. A recent graduate from St. Ignatius College Preparatory in San Francisco, she plans to continue to pursue dance at Santa Clara University while attending college. She has recently performed at Dance Repertory's Vision Series show in San Francisco, completed two seasons of Dance Intensives with a former Cirque Du Soleil Cast member and is just beginning an internship as a Dance Assistant for Redwood City Community Theatre's summer musical. In addition to dance, Ally has been singing and acting for over ten years, performing in more than twelve musicals at several companies including Broadway by the Bay, Redwood City Community Theatre, and Notre Dame de Namur University. She is so excited to share her love of dance with young students!