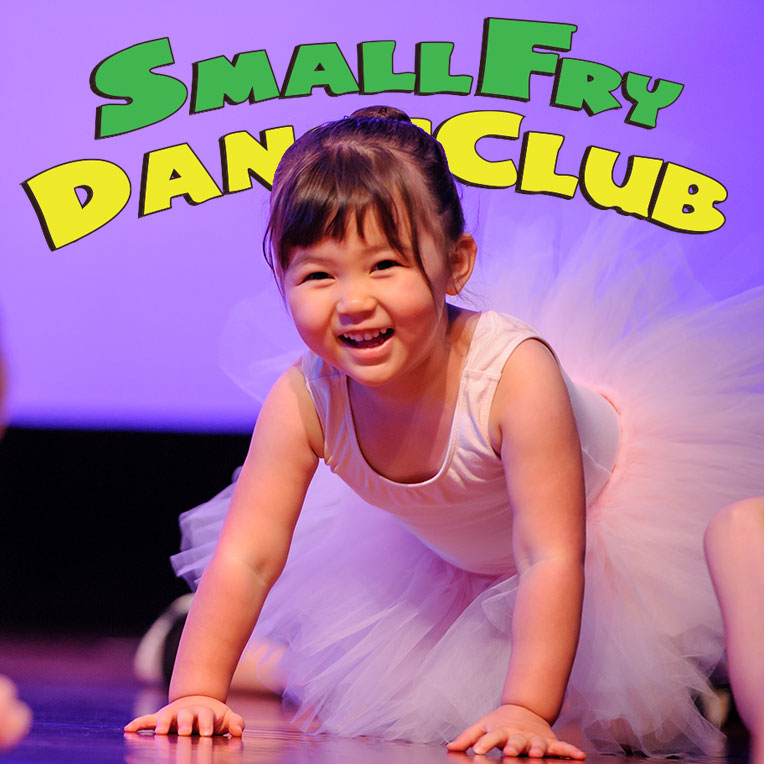 Small Fry Dance Club
For dancers under the age of 5 click the image above. Start your FREE trial class today!
Classes are filling fast!
With Fall in full swing our many of our classes are full or close to full, but you still have time to get in to our award winning programs! Free trial class for new students.  What are you waiting for? Don't end up on a wait list, register today!
SMALL FRY DANCE CLUB
Music & Movement – 18 months to 2 years
Dance & Performance – 2-4 years
Dance & Performance – 3-5 years
Bi-annual performances available
Brazilian Drum & Song (Capoeira for kids)
PRINCIPAL CREATIVE & PERFORMING ARTS
Tap, Jazz, Ballet, Hip Hop, Musical Theatre, Lyrical, Contemporary, Capoeira, and more
Various levels and age groups depending on experience
Company Recital
Performance teams